Many people might dream to have their own businesses in future for their fortune. You know, businesses can be anything that establish your wealth within what you are good at from either production or service. Before the digital era established, there are many common businesses such as restaurants, salons, law firms or pubs as well as mass manufacturing products from drinks, instant foods, or many other things that you think in which can make your profits rather than deficits.
Well, the simpleness has turned into a complex after the technology integrates with our world.
The competition immediately turns in a rigor race after the digital creates a new access of a rapid marketing throughout the world. Unlike Television and Radio in which focusing on an advertisement domestically, Internet can be searched in Web browsers by the people from everywhere internationally with a smart electronic devices such as smartphones or computers.
Now, many businesses do have a retail online store where you have to only click what you want and then check out to get what you desire such as Amazon.com, Walmart, Alibaba, and many more websites where it can be either a big company or a small company.
But some businesses don't work that way…
Although, websites can be a great source for customers to digital marketing but some businesses may really not suit to the above strategy. My parents' business is a company for selling Jewelry displays and packaging, we do sell many items such as Boxes, Trays, Displays, and pouches for jewelry and gems. But you know, the problem is many clients in our shop mainly ordering with us by adjusting many changes in color and materials for their jewelry. Therefore, the price usually won't have an absolute price for each item in the website as well as each product do have a minimum quantity for customization too. That's a main problem for us, we do not have a certain price to put on the website.
Still, it doesn't mean that my business can't integrate with the digital era…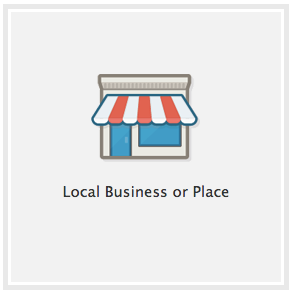 Even though we have a limit ability of using website efficiently for our business in which may cause us dissipating a payment monthly for a little benefit. My dad and I do concern about the website strategy might not work for our type of businesses where there are a limited number of competitors. Well briefly later, I think of many social media sites such as Facebook and LinkedIn where you don't need to pay for any fee for establishing one page. Yes, I got an idea "Why don't we present our location and our products in Facebook page?" I thought of Facebook because it's the most using website where you share and update what you are doing without any need to pay for extra money to share our products that do not have a certain price as well as there is also a messenger application for customers to inquire us.
In order to be successful, you must know an important of what your are doing.
Every company does have a different range of service or product, you need to know what's the most necessary value of your doing. The super principle for you to remember is to make your business distinct from the other competitors in order to stand out attracting your clients. You must find your path what's work to you in order to be a lucrative one!